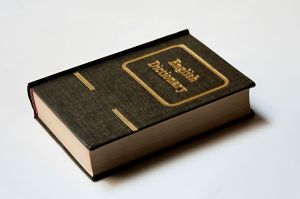 Student Finance FAQs
How Much Money Can I Get Through Students' Financial Help Schemes?
This is impossible to say because each form of financial help for students is calculated differently, while the amount you will receive also depends on your financial situation, number of children if having any, where you live, health status, etc. You will probably get a larger sum if you file an application for a loan rather than a grant or other form of financial support which does not have to be paid back. However, the loan may not cover your tuition fee entirely if you choose to study at a private college or university.
Does Financial Help for Students Cover Only Studying Costs?
In addition to financial help with tuition and other studying costs, it is also possible to get financial support for your living costs. Examples include Maintenance Loan and Maintenance Grant but you may also be eligible for the so-called extra financial help, especially if you are a single parent or have a disability.
What Type of Students' Financial Help I Can Get?
There are many types of students' financial help and you may not be eligible for all and all may not meet you specific needs. Your options are:
Tuition Fee Loan
Maintenance Loan
Maintenance Grant
scholarship, bursary or award
extra financial help if you have children or a disability
Access to Learning Fund if you suddenly find yourself in financial hardship
Where Can I Apply for Students' Financial Help?
This depends on what kind of financial help you would like to apply for. For example, if you would like to get a Tuition Fee Loan, you can apply at Student Finance England. But if you would like to get financial help through the Access to Learning Fund, you need to apply directly at your college or university. Some forms of financial help, however, are also granted by the UK government. For more information read our articles that deal with particular types of student finance or turn to the student services department at your college or university.
When I Will Find Out If My Application is Approved or Rejected?
Generally, you should receive an answer within about four to six weeks.
Is There Any Help for the EU Students from outside the UK?
Even if you are not from the UK, you may be eligible for some types of financial help in the UK. If you come from a country that is a member of the EU or Switzerland, you may receive financial help with tuition and living costs under certain conditions. Keep in mind, however, that the rules for students from other EU countries in Wales, Scotland and Northern Ireland are slightly different from those in England. You may also apply for financial help with studying costs in England if one of your parents is a Turkish migrant worker in the UK.
Does Extra Financial Help for Students With Children and Disabled Students Need to be Paid Back?
Usually not but if you apply for the Access to Learning Fund, you may receive the required financial help in a form of a loan. In this case, you will have to pay it back.