Financial Help with Studying and Living Costs Through Scholarship, Bursary and Award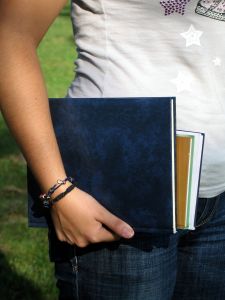 In addition to student loans and grants, students who need financial help with their studying and living costs may also qualify for other forms of financial support including scholarship, bursary and award. These are intended to help the students with the living costs and tuition fees. Just like the Maintenance Grant, scholarship, bursary and award do not have to be paid back after completion of the course like this is the case with the Tuition Fee and Maintenance Loans.
Scholarships, bursaries and awards are offered by most colleges and universities in the UK either directly or through the National Scholarship Programme (NSP). The latter is intended to offer financial help to students whose families earn £25,000 or less a year. The NSP awards may include a cash bursary up to £1,000, help with accommodation or tuition, discount on books, etc. The type of award is determined by each college and university individually but the total value of the award must be at least £3,000 for new full-time students. The colleges and universities also have their own criteria about who can qualify for the NSP award. Part-time students may qualify for the NSP award as well, while the value of the financial support typically depends on the pace of study. For example, part-time students who are studying 75% of a full-time course typically receive 75% of the NSP award for full-time students. The NSP is funded by colleges and universities, and you must apply for it directly at your college or university.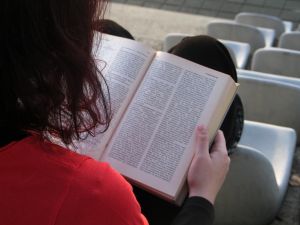 Besides the NSP award, students from low-income households can also apply for financial help directly at their colleges and universities. In addition to helping the students fund their education through the NSP, many colleges and universities also offer financial aid in the form of bursaries. These are intended primarily for students who come from families that cannot cover their costs of studying and living, while the type and amount of financial help depends on the household income. The lower the income the higher the bursary and vice versa. Many colleges and universities also award bursaries which do not necessarily use social and financial background as the main criterion. For more information on this type of bursaries, check with your college or university.
A scholarship can also help relieve the financial burden of higher and university education. There are several types of scholarships which are typically awarded by colleges and universities. The criteria for scholarship can be the student's financial situation or academic performance, while the height of the scholarship depends from one educational institution to another and can be influenced exclusively by one or multiple factors. For example, excellent students from low-income families may receive a higher scholarship than those who perform well and come from financially well-situated families although this is not necessarily always the case.
In addition to scholarships, bursaries and awards which are provided by colleges and universities, students who need financial help with their studying and living costs may also apply for financial grants and awards which are offered by charities and trusts.