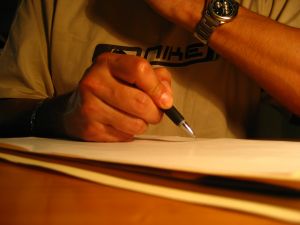 Financial Help for Students with Children and Disability
Studying and raising children is not only stressful but it is often also a serious financial burden. In order to help students with children complete higher or university education, the government and educational institutions offer a number of options for extra financial support.
Examples of financial help for students with children include:
Childcare Grant which is intended to help with childcare costs and can cover as much as 85% of total childcare costs (depending on student's household income, cost of childcare and number of children)
Parents' Learning Allowance offers financial help with studying costs including tuition fees, learning material, books and transportation – the amount depends on several factors, in the first place the student's financial situation
Child Tax Credit is a financial support to parents from the government and can cover up to 70% of childcare costs, depending on the student's income
Working Tax Credit provides financial help to working students who have at least one depended child
All the mentioned forms of financial help for students with children are extras to the standard students' financial support options and do not have to be paid back.
In addition to students who are parents, disabled students may also be entitled for extra financial support. Students with chronic illnesses, learning difficulties such as dyslexia and mental conditions have the priority. However, since most forms of disability are closely related to various expenses such as specialised equipment for instance, other disabled students may be entitled to extra financial aid. The options are:
Disabled Students' Allowances or grants that are paid to help the student cover for the costs related to their disability
Disability Living Allowance is financial help which is provided to disabled students who need help with everyday activities
Employment and Support Allowance offers financial support to disabled people who are unable to work
Besides financial help, disabled students are also provided help with course material, improved accessibility to educational facilities, support during exams and more time to complete the course. And just like students with children, disabled students can also apply for the standard forms of students' financial help.
Both students with children and disability are also entitled to the Access to Learning Fund in case they find themselves in financial difficulties. This form of financial help is available to all students including those who are not parents and do not have any health issues. However, students with children and disability have a priority. Just like the extra financial help, the amount of money received through the Access to Learning Fund depends on the income of the applicant. It is typically a grant and does not have to be paid back but it can also be paid out as a loan.